Roles: Creative Director, Artist/Animator, Lead Designer, Engineer
Your Presence is Present Enough is an explorative adventure game with unlockable puzzle solving mechanics. You play as Rory, an FBI agent that is tasked with visiting new planets, getting to know the culture, and picking out the perfect present for them. Visit alien planets, get to know the civilization, experience their culture, and choose a gift based on what you've been able to unlock. The project is currently approaching an Alpha milestone, and has an anticipated release on the iOS App Store by late May early June.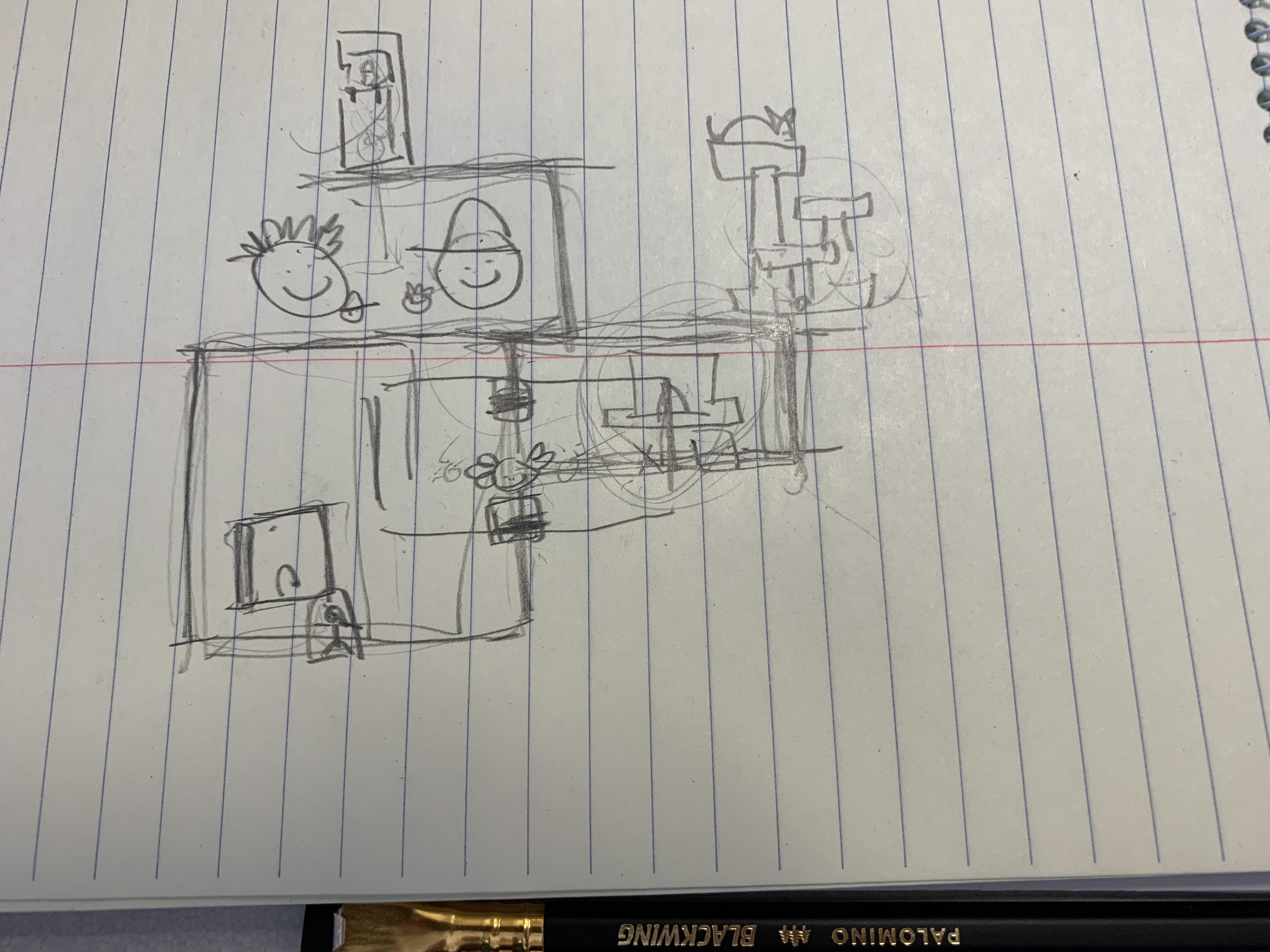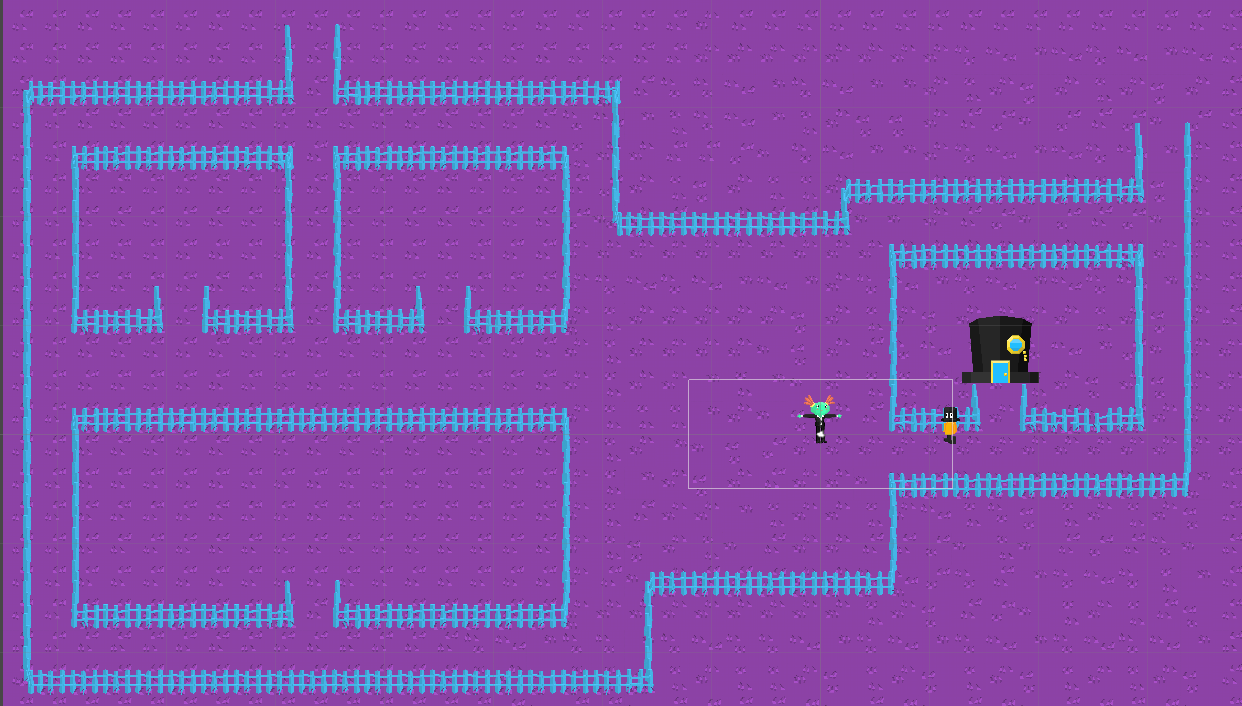 The original level design was built with very narrow corridors, an emphasis on vertical space, and repetitive visuals. In version 2 (middle image) the space began to vary a little more to increase exploration for the player. In version 3 (bottom image), horizontal space was emphasized to match the phone orientation, and visual elements were added to help better orient the player in space. Improvements planned for the next version include, more visual markers throughout the level and condensing the overall space.
The overall layout of the first interior space had a lot of similar issues as town design, players were having trouble orienting themselves in the space. In version 2 (bottom image) the overall layout stayed the same, but we added more visual elements to help direct the player around the space. A transparent rug breaks up the monotonous floor tiles, long tables force the player to explore more of the vertical space, and the furniture was updated to align better with the visual design of the character. Improvements planned for the next version include, moving the door to the opposite side to make it more noticeable and extending the rug to where the players start so they know they can walk on it.